About us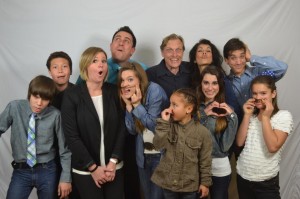 Peculiar Solutions is a full service business consulting firm with over 25 years of experience serving a broad spectrum of clients, from sole-proprietors to Silicone Valley start-up companies to industry giants in the financial, aerospace and media sectors.
Peculiar Solutions stands out from the cluttered field of so-called consulting "experts" by bringing together the vast  technical know-how of MIT graduate Mark Abinante, Ph.D. and the proven track record in marketing and business development that Carlos Campos has applied to helping countless companies double, triple, even quadruple their revenues while streamline their operations and maximizing their profitability.
Traditionally, a company needing both technical and business development solutions would need to bring on board two or more disparate consulting firms, complicating supplier management and not to mention the high probability that these outside sources would make suggestions that are either conflicting or at cross-purpose to each other.  With Peculiar Solutions, your business gets a single, integrated solution.